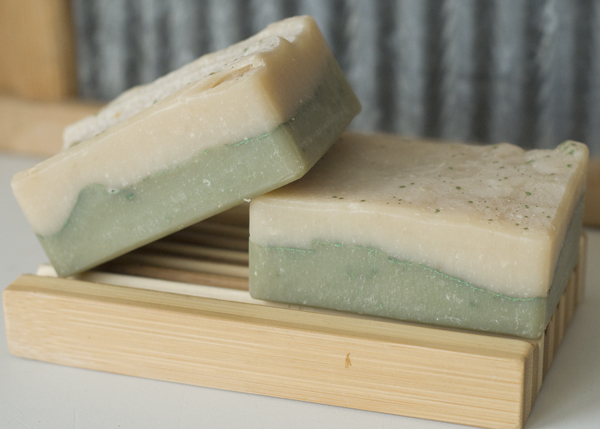 We put extra work into making our men's soaps look like something a man would want to use. This page has our soaps made especially for the men. We're sure your man will be pleased with these non-girly looking soaps!
Country Bubbles Soaps will clean the dirtiest skin, yet are gentle enough to use on a baby.
My guys use these as a facial soap, hand soap, bath soap, and even as a shaving soap!
Some of you ladies might even like the Bay Rum!
Please read the descriptions carefully. Each description mentions if there are any colorings or botanical additives in the soap. If redness or irritation occurs, please discontinue use.
Each bar weighs a generous 4.25 - 4.75 ounces and is $5.00 a bar plus postage.







| | | |
| --- | --- | --- |
| Bay Rum....a classic fragrance. Appropriate for anyone, but especially popular with men. | Sandalwood....the scent of Sandalwood is highly valued and sought after around the world. This fragrance is a bit earthy, but very soft and pleasant. | Spicy Guy....the name says it all! This is a spicy lime fragrance that would make any man smell fabulous without being overpowering. |
Country Bubbles Handcrafted Soaps
Fruits Mints Spices Citrus Floral Naturals For the Guys Fragrance Free
View Entire Selection
Stores Contact Us Order Soaps
© 2000-2017, Bechard Family Farm
All photos, images, text, and wording are the exclusive property of Bechard Family Farm
and may NOT be used or reproduced without permission.