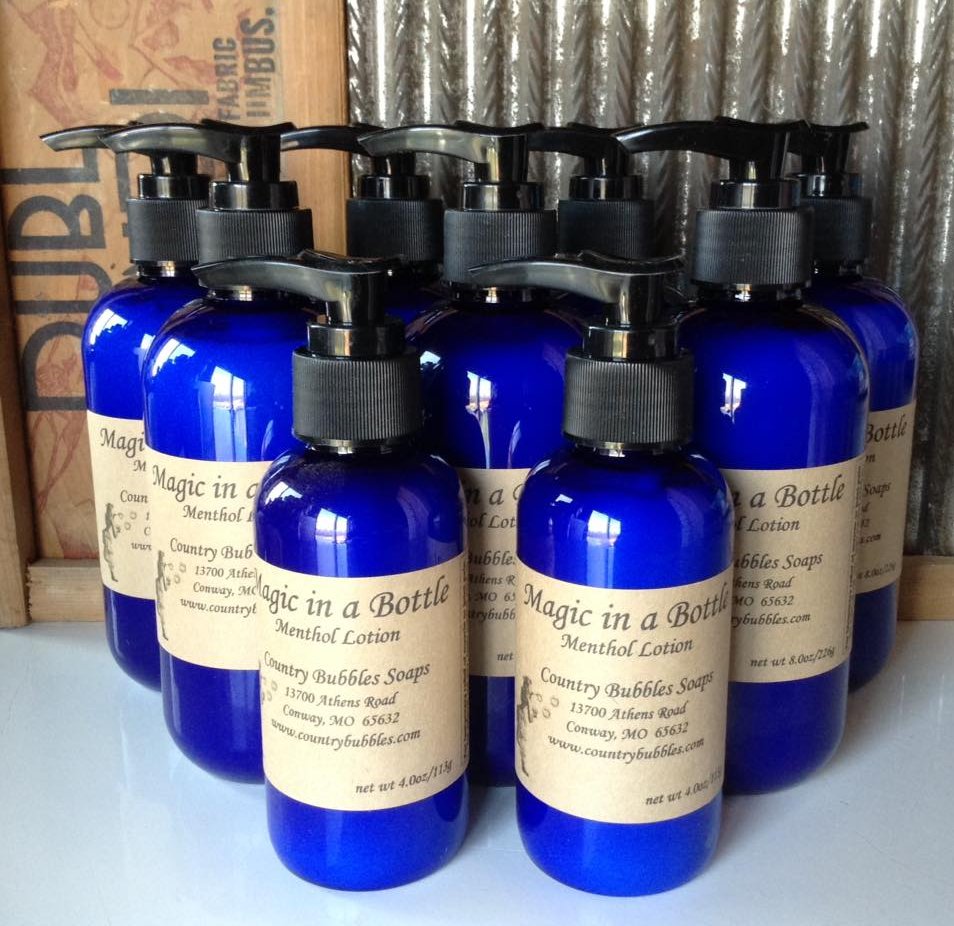 Magic in a Bottle....This sore muscle lotion is nothing short of magic in a bottle! Filled with the wonderful goodness of menthol, this lotion is for the temporary relief of muscle or joint pain. Not intended for children.
Ingredients contain arnica infused rice bran oil, fractionated coconut oil, menthol, peppermint oil, wintergreen oil, camphor oil, and an emulsifier to make it all come together.

*By popular demand, we make this lotion mostly in the 8oz size. There could be a slight shipping delay for the 4oz bottle.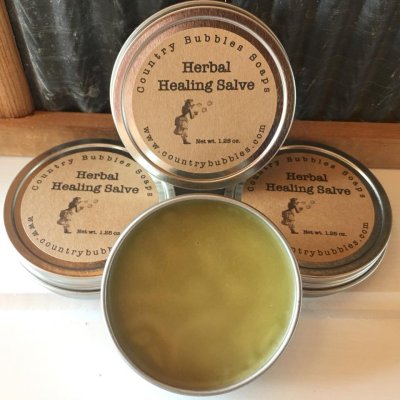 Herbal Healing Salve ... This salve made of an infusion of healing herbs is the perfect all-purpose first-aid salve. We use this instead of antibiotic ointment for bumps, scrapes, bug bites, minor cuts and burns, and so much more.
Ingredients contain olive oil and beeswax infused with calendula, chamomile, comfrey, lavender, plantain, Self Heal, and St. John's Wort.
1.25 ounces per tin
$6.00 each